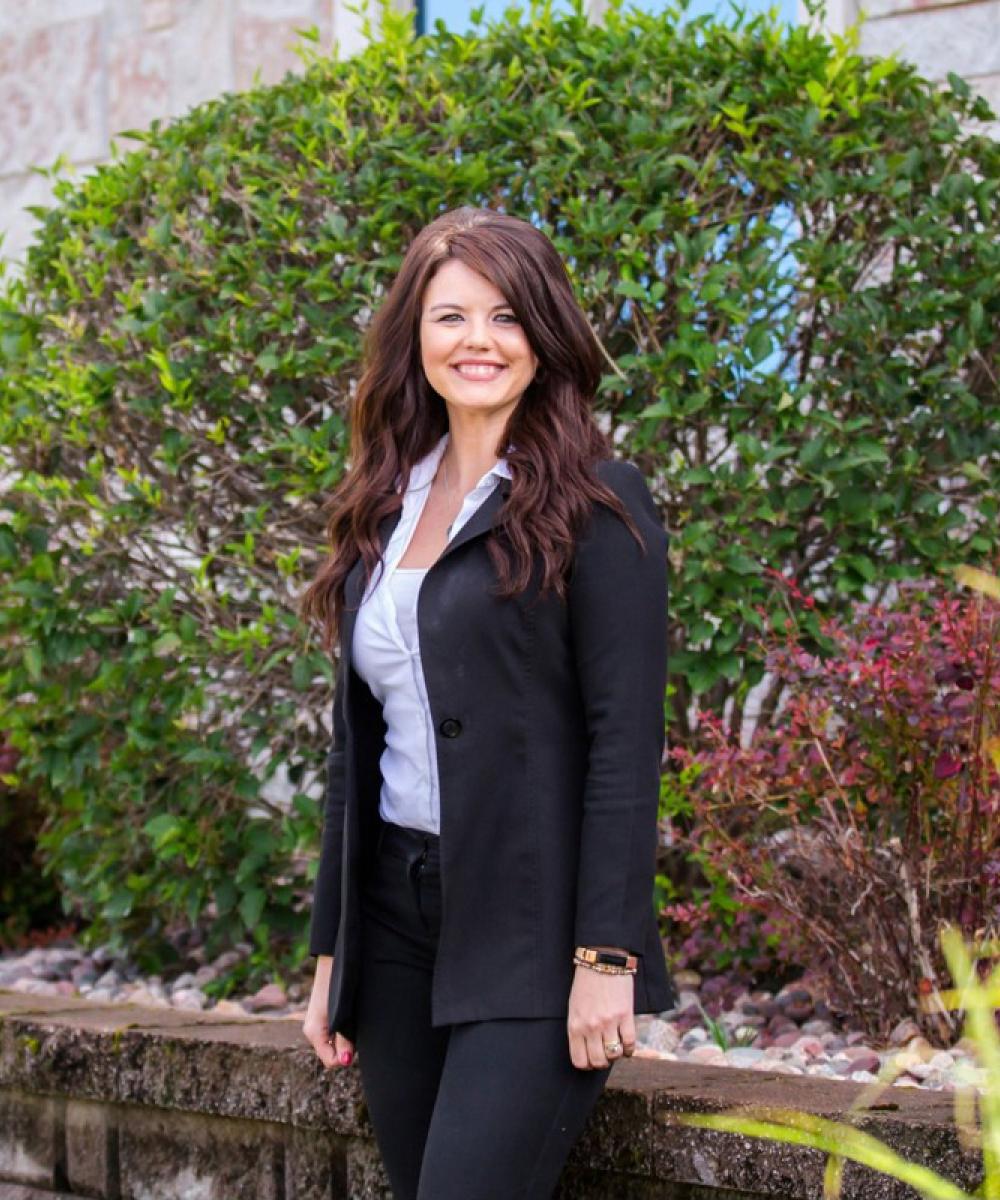 Stevie L. Radzinski
Director - Client Service / Operations
Stevie Radzinski is a member of our Client Service/Operations team, serving as Director of Client Service & Operations and is based in Heck Capital's Rhinelander office. Stevie graduated with an Associates Degree in Business Management and Marketing from Nicolet Area Technical College in 2006 where she was the Phi Theta Kappa Honor Society. Stevie began her investment career in 2007 and since then she passed the Series 65, Uniform Investment Adviser Law Examination in 2019. 
Stevie's primary responsibilities include establishing & maintaining new client relationships, providing client service support to high‐net worth individuals and Heck Capital's Investment Advisors and assisting in the administrative and operational functions involving clients' accounts. She is also responsible for facilitating money movement, securities transfers and gifting for Foundations, as well as handling contributions and distributions for Donor Advised Funds. Stevie also serves on Heck Capital's Executive Board.
Outside of Heck Capital Advisors, Stevie has served as Secretary for Lakeland STAR School/Academy since its formation in 2018. Lakeland STAR is a charter school that's primary focus is on Students with Autism Spectrum Disorder, but caters to all diverse learners. In addition to her involvement with Lakeland STAR, she owns and manages a Little Free Library, which is a book box that provides free books to the community and promotes book exchanges and literacy.
Stevie resides in Rhinelander, WI with her husband, Travis, and their son. Stevie enjoys camping & hiking, traveling, crafting, musical theatre / concerts, and spending time with family and friends.
Heck Capital Advisors Start Date:
2007
Fun Fact:
I was named after Stevie Nicks from Fleetwood Mac.
What do you enjoy most about working at Heck Capital Advisors?
Being able to work with such a knowledgeable, diligent team who shares the same vision and is able to work very efficiently together in a collaborative environment.
What is the most rewarding part of your position?
The relationships that are built with the clients over the years and feeling a sense of accomplishment knowing that I am assisting them in achieving their financial goals and building their legacy.
What does outstanding client service mean to you?
Being a part of a knowledgeable team, with a positive attitude, and going above and beyond the norm to provide the client with the best possible experience throughout their journey with Heck Capital Advisors. Also, making sure the client knows that we care about them, and their families, and are willing to assist them in any way that we can to simplify their life.