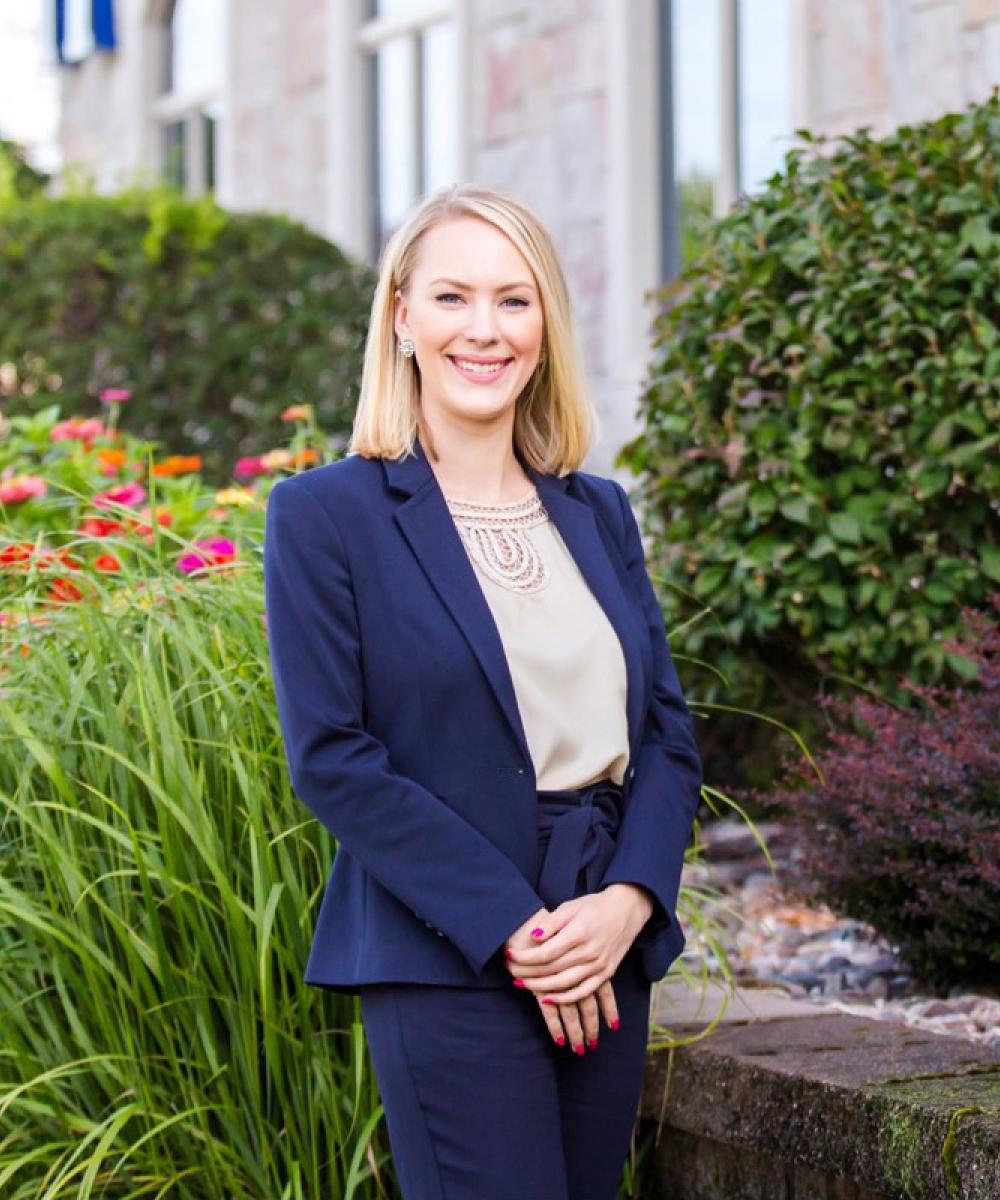 Olivia H. Nitke

CFP®, ChFC®
Financial Planning / Client Relationships Senior Associate
Olivia Nitke is a member of our Financial Advisory team, serving as a Financial Planning / Client Relationships Senior Associate, and is based in Heck Capital's Rhinelander office. Olivia's primary responsibilities include providing detailed, in‐depth financial planning to the advisors at Heck Capital, meeting with clients and prospects to review financial plans and portfolios, providing investment advice to individuals and families, and establishing new client relationships. Olivia resides in Rhinelander, WI with her husband, Jason, their two cats, Lady Grantham & Saffron, and their dog, Daisy. Olivia enjoys spending time with her family and her pets, reading, gardening, doing yoga, kayaking, and being outdoors.
Industry Start Date:
2019
Heck Capital Advisors Start Date:
2019
Education:
Master of Science in Professional Accounting, University of Wisconsin – Milwaukee
Bachelor of Business Administration in Accounting, University of Wisconsin – Milwaukee
Credentials:
Series 65, Uniform Investment Adviser Law Examination​; CERTIFIED FINANCIAL PLANNER™; Chartered Financial Consultant (ChFC®)
Prior Work Experience:
Prior to Heck Capital Advisors, I worked for a public accounting firm where I prepared individual and business tax returns, provided tax planning advice for clients, and assisted with audits of governmental entities and nonprofit organizations.
Fun Fact:
My favorite show is Downton Abbey.
What is the most rewarding part of your position?
The most rewarding part of my position is being able to work with intelligent and hardworking individuals who care about our clients' needs.
How are you involved in the community outside of work?
Since I am a Rhinelander native, being involved in the community is very important to me. Outside of work, I am the treasurer for Lights of the Northwoods – a nonprofit organization in Rhinelander. I am also a mentor to students at Central School.
What do you hope to achieve for your clients?
I hope to achieve long-lasting relationships with my clients and to help them reach their financial goals.