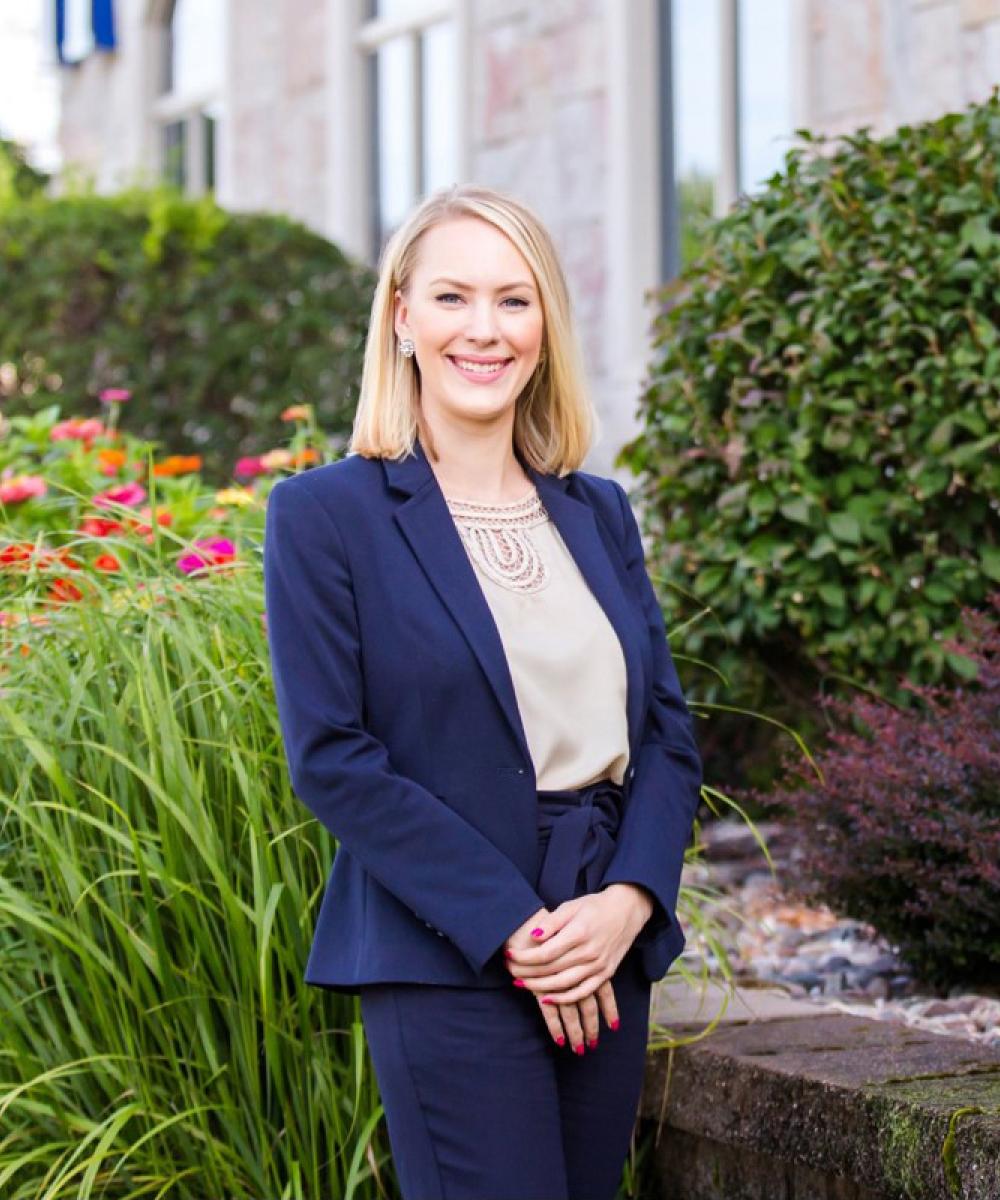 Olivia H. Stoll

CFP®, ChFC®
Financial Planning / Client Relationships Senior Associate
Olivia Stoll is a member of our Financial Advisory team, serving as a Financial Planning / Client Relationships Senior Associate, and is based in Heck Capital's Rhinelander office. Olivia began her investment career in 2019 and provides comprehensive financial planning for clients. Olivia graduated from the University of Wisconsin - Milwaukee with a Master of Science in Professional Accounting in 2017 and earned her Bachelor of Business Administration in Accounting in 2016. Olivia obtained her CERTIFIED FINANCIAL PLANNER™ certification in 2021 which assessed Olivia's ability to integrate and apply a broad base of financial planning knowledge in the context of real-life financial planning situations. CFP® professionals have met extensive training and experience requirements and commit to CFP Board's ethical standards that require them to put their clients' interests first. She was also awarded the Chartered Financial Consultant (ChFC®) designation in 2022 through the American College of Financial Services, which is a mark of excellence for financial planners and covers extensive education and application training in all aspects of financial planning, income taxation, investments, and estate and retirement planning. Olivia also passed her Series 65, Uniform Investment Adviser Law Examination in 2019. 
Prior to Heck Capital Advisors, Olivia worked for a public accounting firm where she prepared individual and business tax returns, provided tax planning advice for clients, and assisted with audits of governmental entities and nonprofit organizations.
Olivia's primary responsibilities include providing detailed, in‐depth financial planning, meeting with clients and prospective clients to review financial plans and portfolios, providing investment advice to individuals and families, and establishing new client relationships. Olivia is well suited to work with individuals to provide financial planning, as her designations and prior accounting experience allow her to assist individuals with their various planning needs. 
Olivia was nominated for the Top 10 Under 40 award through the Rhinelander Area Chamber of Commerce and Forward Rhinelander for both 2021 and 2022 and received the award in 2022. The award recognizes young adults making a difference in Rhinelander. The judges panel sorted through the nominees and chose the top 10 based on three categories: business success, mentorship/leadership, and civic/philanthropic activities. Olivia is involved in the Rhinelander community in numerous ways. She has been the Treasurer of Lights of the Northwoods, a nonprofit organization in Rhinelander that promotes feeding the hungry of the Northwoods, since 2018. She also serves as a Board Member of the Rhinelander Area Scholarship Foundation which provides scholarship recognition to Rhinelander graduates who plan to further their education beyond the high school level, and she has previously served as a mentor for students through the School District of Rhinelander. Additionally, Olivia volunteers on behalf of Heck Capital for the Rhinelander/Northwoods Regional Finance and Investment Challenge Bowl, which is an annual quiz bowl competition that helps teach high school students about personal finance and economics. Olivia also has a Little Free Library which provides access to free books in the community. 
Olivia resides in Rhinelander, WI with her husband, Jason, their two cats, Lady Grantham & Saffron, and their dog, Daisy. Olivia enjoys spending time with her family and her pets, reading, gardening, doing yoga, kayaking, and being outdoors.
Heck Capital Advisors Start Date:
2019
Fun Fact:
My favorite show is Downton Abbey.
What is the most rewarding part of your position?
The most rewarding part of my position is being able to work with intelligent and hardworking individuals who care about our clients' needs.
What do you hope to achieve for your clients?
I hope to achieve long-lasting relationships with my clients and to help them reach their financial goals.