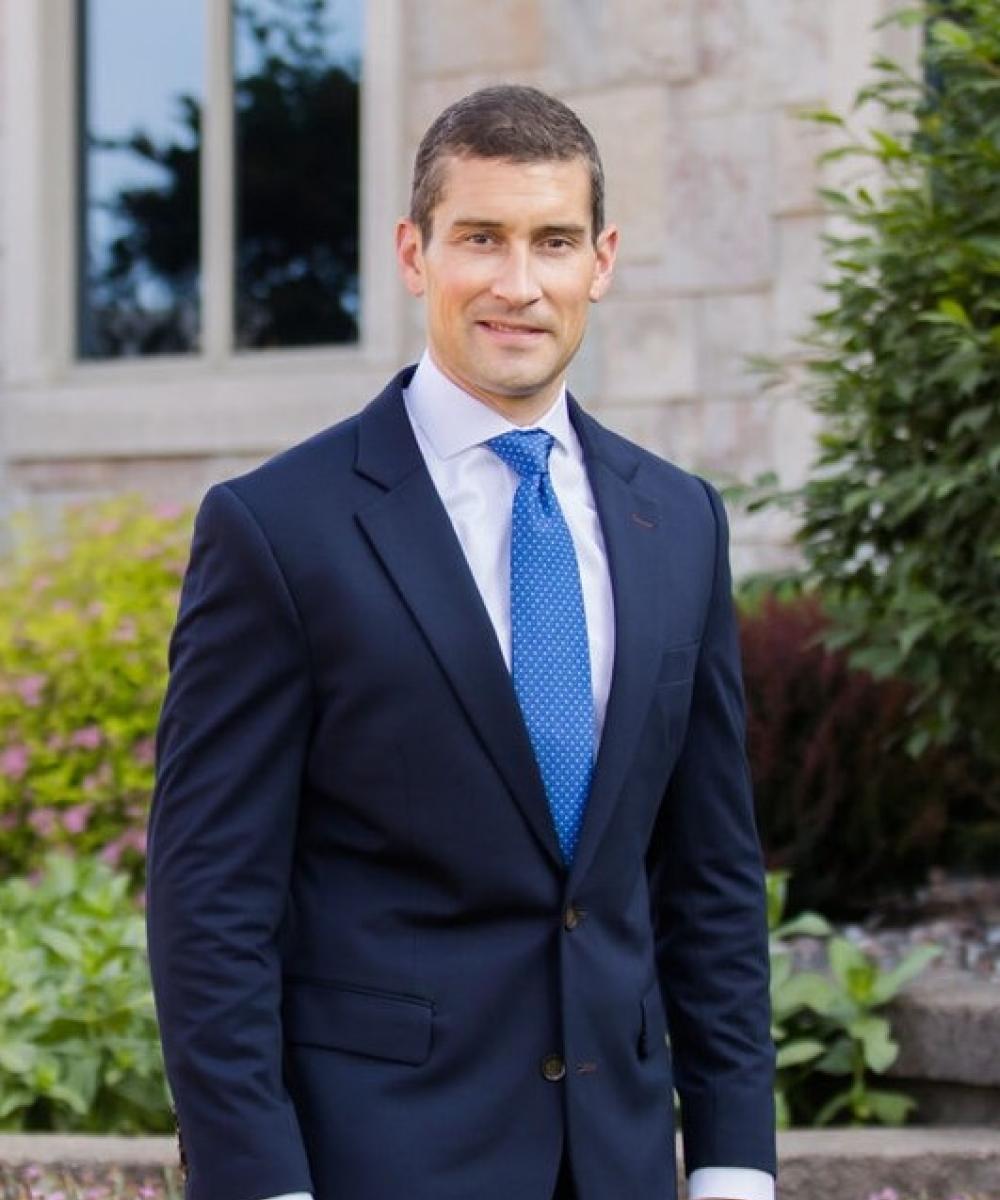 John R. Moore

CFA
Director – Consulting
John Moore is the Director of Consulting. John began his investment career in 2005, and provides investment advice for institutional and corporate client relationships, as well as assists in the various Heck Capital Portfolio Management investment strategies. John graduated from Northwestern University with a Bachelor of Science degree in Industrial Engineering, with honors, and a minor in Economics. John earned his Master of Business Administration degree from the University of Chicago Booth School of Business with a concentration in Finance, Entrepreneurship, and Economics and Statistics. John earned his Chartered Financial Analyst® (CFA®) charter in 2008. A Chartered Financial Analyst (CFA®) charter is a designation given to those who have completed the CFA® Program and completed acceptable work experience requirements. John also passed the Series 7, 63, 86, and 87 securities licenses.
Prior to joining Heck Capital, John started his career at Robert W. Baird as an Equity Research Analyst. He later played an integral role in the launch of a Chicago-based hedge fund before joining a New York-based investment firm as their lead analyst covering the industrial sector. Most recently, John was a Portfolio Manager and Research Analyst at a Milwaukee-based investment firm, Skylands Capital, LLC, for nine years.
John's primary responsibilities include working with Institutional and Consulting client relationships, providing investment advice, and Portfolio Management responsibilities for client relationships. John also serves as a member of Heck Capital's Investment Committee, Investment Advisory/All-Advisor Committee, and is a member of our Research/Analytics team. John is well-suited to work with institutions, corporate, and non-profit clients as well as high net worth individuals and families.
John has served as a coach for recreational soccer and is active in serving his local public school community. John and his wife, Amy, are founders of the Mitchell J. Moore Foundation; a foundation established in honor of their late son. The Foundation provides assistance to families who have suffered the loss of a child.
John and Amy reside in Whitefish Bay, WI with their daughters Emmerson and Elin and son Carter. They love spending time with their family in the Northwoods and John participates in many outdoor activities, including: running, biking, swimming, skiing, golfing, tennis and boating.
Heck Capital Advisors Start Date:
2023
Fun Fact:
I ran the Milwaukee Lakefront Marathon in 2010 and placed 15th overall.
What do you enjoy most about working at Heck Capital Advisors?
I enjoy working for a company with a great culture made up of hardworking, intelligent team members who work collectively to best serve the needs of each client. Heck Capital's independence allows us to match clients with the best possible product for their financial goals.
What is the most rewarding part of your position?
Working with and spending time with people is without a doubt the most rewarding. I want clients to feel secure in their long-term financial strategy so they can focus on enjoying the more fulfilling aspects of their lives, and company's goals.
What do you hope to achieve for your clients?
I hope to apply my experience in market research, individual company and stock analysis, and investment management to provide successful outcomes in all my client relationships. I aim to develop a thorough understanding of client objectives, whether they are companies, foundations, or individuals, to provide the highest investment return possible, while also balancing risk and volatility.