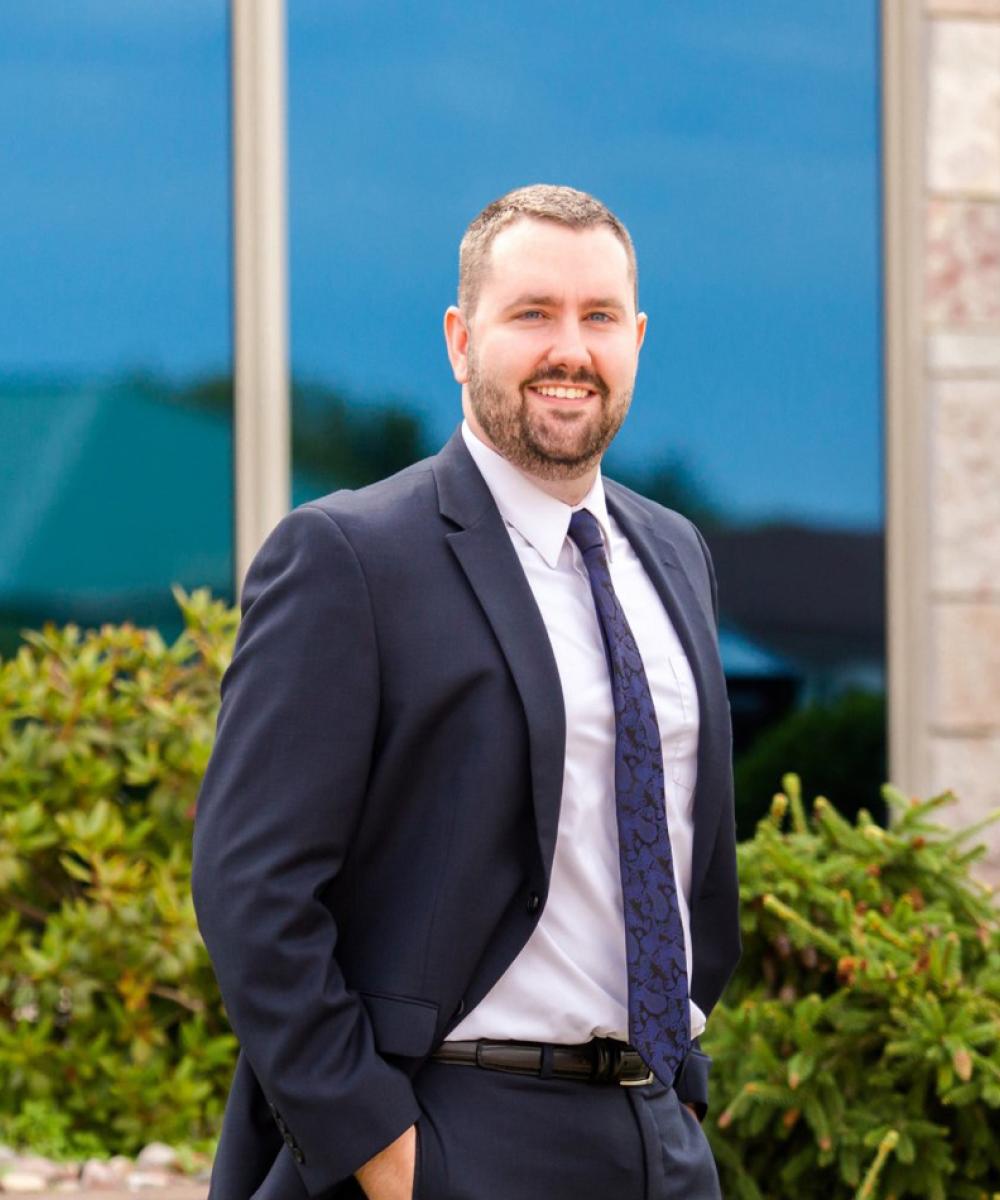 Connor J. Showalter

CFA
Portfolio Management / Research Analyst Associate Director
Connor Showalter is a member of our Research / Analytics team, serving as an Associate Director with a focus on Portfolio Management & Research and is based in Heck Capital's Rhinelander office. Connor graduated from Marquette University in 2015 with a Bachelor of Science degree in Business Administration with an emphasis in Finance. While at Marquette University, Connor was accepted into the Applied Investment Management Program (AIM) where he received hands-on academic and financial analysis experience, including an opportunity to actively manage domestic and international equity and fixed-income portfolios. 
Connor began his investing career in 2014 as an investment consultant in St. Louis working as a manager research intern. Since starting at Heck Capital in 2015, he has worked with client portfolios and managing Heck Capital's portfolios. Connor earned his Chartered Financial Analyst® (CFA®) charter in 2019. A Chartered Financial Analyst® (CFA®) charter is a designation given to those who have completed the CFA® Program and completed acceptable work experience requirements. Connor also passed his Series 65, Uniform Investment Adviser Law Examination in 2016.
Connor's primary responsibilities include serving on Heck Capital's Investment Committee, managing Heck Capital's portfolios, researching fund managers & equities, meeting with Institutional & individual clients, and leading Heck Capital's Technology Committee. Connor enjoys that he, in his roles with Heck Capital, is always in a position to help clients and provide advice on a wide range of market and economic topics.
Connor serves as the County Board Supervisor for District 1 of Oneida County. From 2018 to the end of 2022, Connor served as the Treasurer of the Rhinelander Area Chamber of Commerce. He has also volunteered as a Coach for Rhinelander Little League and Hodag Soccer Club. He is also a member of the Rotary Club of Rhinelander and has served on the City of Rhinelander's Board of Review. Connor won the Top 10 Under 40 award from the Rhinelander Area Chamber of Commerce for 2021. 
Connor resides in Rhinelander, WI with his daughter, Olivia, and their dog Mocha. Connor enjoys spending time with Olivia hiking and snowshoeing, riding his motorcycle and watching his favorite sports teams, the St. Louis Blues and St. Louis Cardinals.
Heck Capital Advisors Start Date:
2015
Fun Fact:
My favorite sport is hockey and I am a huge St. Louis Blues fan.
What do you enjoy most about working at Heck Capital Advisors?
Heck Capital Advisors has a great team atmosphere that is contagious and drives us all to work even harder for our clients. I especially appreciate that all of our employees support each other and promote an environment of teamwork and cooperation.
What do you enjoy most about the research process?
Heck Capital Advisors has a rigorous research process which promotes continuous improvement among team members. We conduct in depth research in many asset classes and investment vehicles including stocks, bonds, ETFs, and mutual funds. We have devised proprietary screening and scoring systems for many of our areas of research which are routinely updated and improved. Finally, I enjoy helping the client to find differentiated investments and the performance they seek to meet their goals.