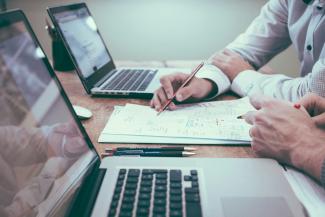 Heck Capital Ranked as a Top 40 Registered Advisory Firm for Financial Planning's RIA Leaders List for 2022
Heck Capital is honored to be ranked by RIA in a Box as a Top 40 Financial Planning RIA Leader for 2022. With this recognition, we reaffirm our commitment to building successful client relationships.
See below for RIA in a Box's methodology for the rankings of the largest fee-only RIAs that provide financial planning services to clients:
Firms must have zero registered representatives of a broker-dealer
At least 50% of the firm's clients must be individuals or high net worth individuals
Firms must not list commissions as a compensation arrangement
Firms must have more than zero financial planning clients
Firms must not list commission-taking businesses in "other business activities"
Firms cannot be affiliated under common ownership with commission-taking businesses
This rating is not indicative of Heck Capital's future performance nor does it represent any one client's experience because the rating reflects a sample of all clients. Heck Capital did not pay a fee to be in this ranking.
Heck Capital is an independent, Registered Investment Advisory Firm providing comprehensive investment management, personalized advice, and strategic financial guidance since the 1950s. We serve goal-driven individuals, families, established institutions, non-profit organizations, and foundations/endowments; striving to help our clients achieve their investment objectives, helping to simplify their financial lives, with the goal to create lasting legacies.
The ranking will be published in the October 2022 publication. 
Source Link: https://arizent.brightspotcdn.com/01/91/5df44818461ba6338555eb102006/fp1022-ria-leaders-table.pdf