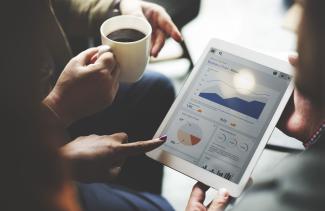 Heck Capital Ranked as a Top 100 Registered Advisory Firm for 2021 and 2022 by Financial Advisors Magazine
Heck Capital is honored to be ranked by Financial Advisors Magazine as a Top 100 RIA for 2021 and 2022. With this recognition, we reaffirm our commitment to building successful client relationships.
See below for FA's methodology:
FA's RIA survey is a ranking based on assets under management at year end of independent RIA firms that file their own ADV with the SEC. FA's RIA ranking orders firms from largest to smallest, based on AUM reported to us by firms that voluntarily complete and submit FA's survey by our deadline. We do our best to verify AUM by reviewing ADV forms. To be eligible for the ranking, firms must be independent registered investment advisors and file their own ADV statement with the SEC and provide financial planning and related services to individual clients. Firms must have at least $500 million in assets under management as of December 31, 2021 to be included in the print edition of Financial Advisor magazine's 2022 RIA survey. Firms with under $500 million will be included in the FA's expanded 2022 online RIA survey.
 
Hybrid RIA firms, corporate RIA firms and investment advisor representatives (IARs) are not eligible for this survey. A corporate RIA is a registered investment advisor most often formed by a broker-dealer that files an ADV with the SEC. Advisors who are affiliated with the broker-dealer or other entity's corporate RIA may offer investment advice. They are considered Investment Advisor Representatives (IARs) of the corporate RIA. All of the assets under management of the IARs are included in the corporate RIA's ADV filed with the SEC.
This rating is not indicative of Heck Capital's future performance nor does it represent any one client's experience because the rating reflects a sample of all clients.
Heck Capital is an independent, Registered Investment Advisory Firm providing comprehensive investment management, personalized advice, and strategic financial guidance since the 1950s. We serve goal-driven individuals, families, established institutions, non-profit organizations, and foundations/endowments; striving to help our clients achieve their investment objectives, helping to simplify their financial lives, with the goal to create lasting legacies.
Source Link: https://www.fa-mag.com/userfiles/0000000002022_IMAGES_ALL/FA_ISSUES_2022/06_FA_JULYAUG_2022/RIA22_Main_Rank_Online3.pdf