Heck Capital Participates in National Autism Awareness Month
Heck Capital is a proud supporter of Autism Awareness. We carried on our yearly tradition of supporting Autism Awareness Month by participating in "Light It Up Blue", an effort where businesses and monuments around the world light the outside of their buildings BLUE in recognition of autism. We hope to serve as an example, inspiring other individuals and businesses to participate.
For Autism Awareness Month this year, Heck Capital raised money for medical seatbelt covers to be donated back to local schools and businesses. We were able to raise enough money for 30 seat belt covers!
Please visit www.autismspeaks.org for more information.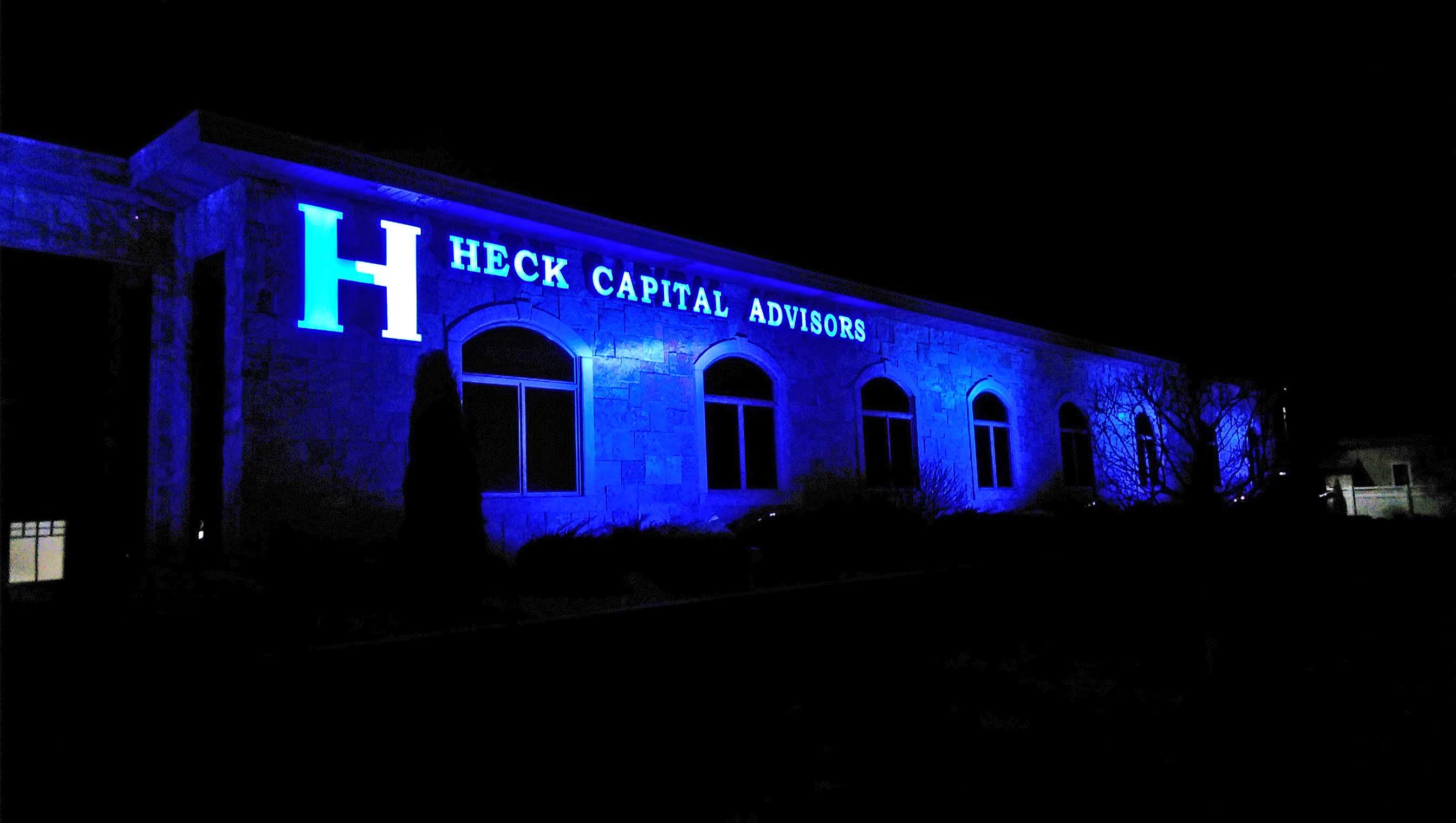 Heck Capital is an independent, Registered Investment Advisory Firm providing comprehensive investment management, personalized advice, and strategic financial guidance since the 1950s. We serve goal-driven individuals, families, established institutions, non-profit organizations, and foundations/endowments; striving to help our clients achieve their investment objectives, helping to simplify their financial lives, with the goal to create lasting legacies.