Heck Capital Honored at 2018 Wisconsin Family Business Awards
The Heck Family and Heck Capital Advisors are honored and humbled to announce that we were awarded the Building a Lasting Legacy award at the 2018 Wisconsin Family Business of the Year Awards in Madison, WI.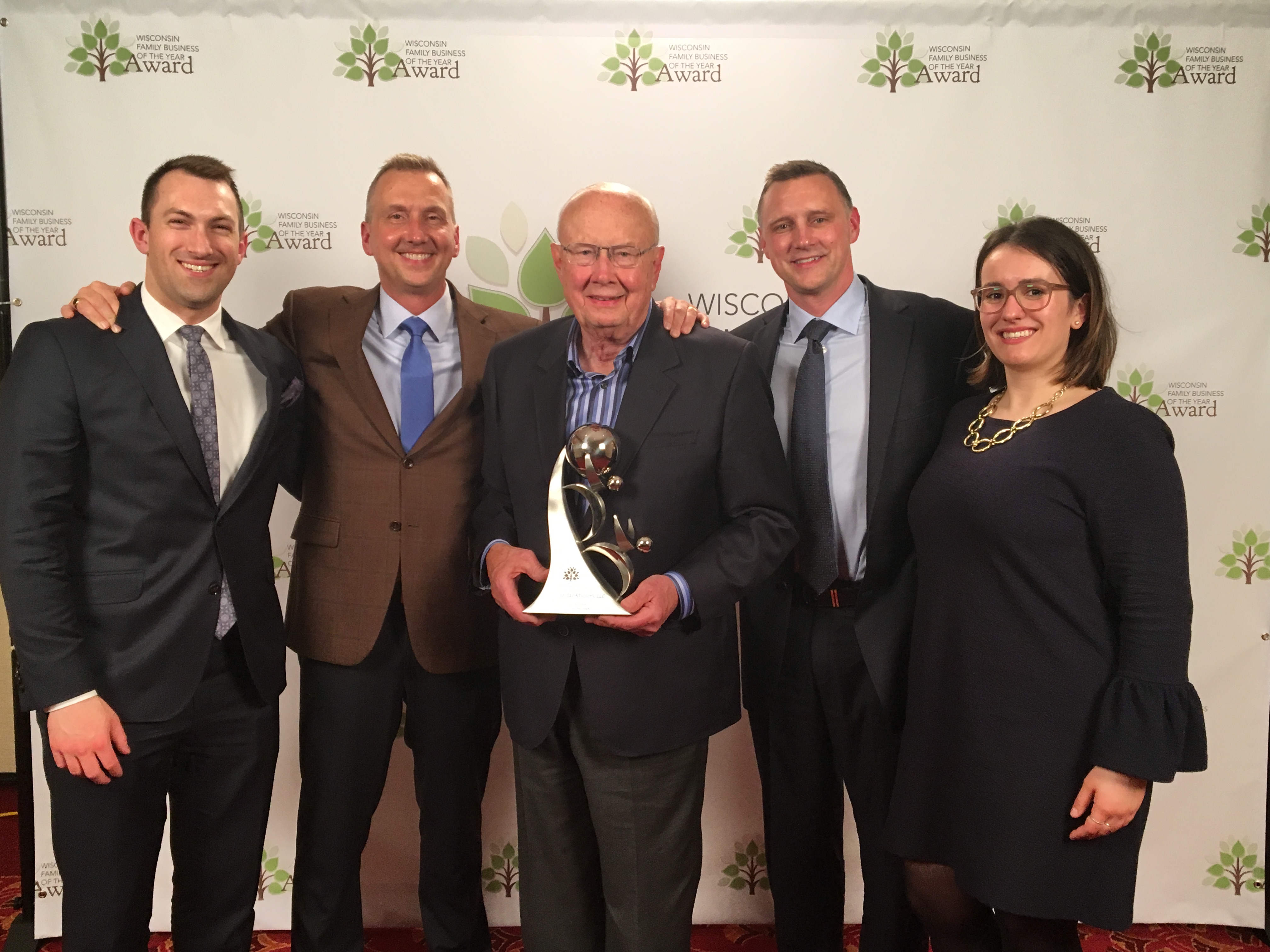 The judges based this recognition on Heck's strong family values, sensible approach to growth, and commitment to building a strong community. Further, the criteria noted Heck Capital's family business core values of integrity, client focus, teamwork, openness to change, strong work ethic, faith, and dedication to family and community, allowing us to develop lasting investment legacies with our clients and communities.
To read more about our award, please visit: http://familybusinessaward.com/wp-content/uploads/2018/05/Winner-Handouts-2018-002-7.pdf?utm_source=FBA+Winners+2018&utm_campaign=FBA+2018+Winners+&utm_medium=email
The Wisconsin Family Business of the Year Award was created to highlight and celebrate the accomplishments and contributions of family businesses that make an impact on the Wisconsin business community. Winners are chosen by an independent panel of judges from nominations solicited from family businesses in Wisconsin.
Criteria for selection include the family business' contribution to its community and industry, its positive links between family and business, and innovative practices used in its business.
The award was founded and is sponsored by Smith and Gesteland, LLP, a Madison-based CPA and consulting firm, First Business Bank, and Husch Blackwell, a Wisconsin based law firm. Our practices revolve around family-owned businesses.