Heck Capital Advisors Ranked as a Top 300 Registered Investment Advisor by Financial Times
Heck Capital is honored to be ranked as a Top 300 Registered Investment Advisor by Financial Times. With this recognition, we reaffirm our commitment to building successful client relationships. The Financial Times 300 is presented as an elite group, not a competitive ranking of 1 to 300. This allows Financial Times to identify elite advisors while accounting for companies' different approaches.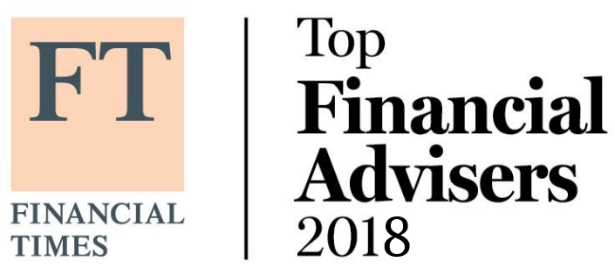 Financial Times examined the US Securities and Exchange Commission database and ranked firms based on six broad factors including AUM, AUM growth rate, companies' years in existence, compliance record, industry certifications, and online accessibility. Out of the 760 firms considered, 300 made the final list.
AUM comprised approximately 70 to 75% of each adviser's score, while AUM growth accounted for 15 to 20%. Financial Times caps the number of companies from any one state based on rough distribution of millionaires across the state. Research was conducted by Ignites Research, an FT sister publication.
No business paid a fee to be considered for this award, nor could any business pay to be included. This rating is not indicative of Heck Capital's future performance nor does it represent any one client's experience because the rating reflects a sample of all clients.
Heck Capital is an independent, Registered Investment Advisory Firm providing comprehensive investment management, personalized advice, and strategic financial guidance since the 1950s. We serve goal-driven individuals, families, established institutions, non-profit organizations, and foundations/endowments; striving to help our clients achieve their investment objectives, helping to simplify their financial lives, with the goal to create lasting legacies.
Source Link: https://www.ft.com/content/a31e1e08-4d54-11e8-97e4-13afc22d86d4