Expertise - Best Financial Advisors in Milwaukee 2018
Heck Capital has been recognized as a top Financial Advisor in Milwaukee for 2018 by Expertise.com. We are proud to be recognized for the second year in a row for our service to the Milwaukee community.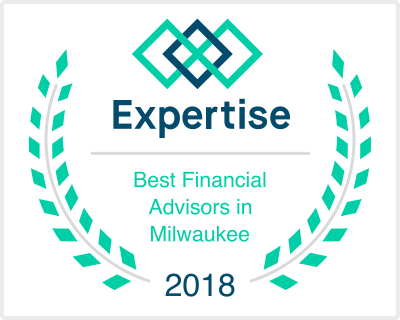 The 2018 Best Financial Advisors in Milwaukee recognition was created to distinguish the top 14 Financial Advisors out of the 152 surveyed that all serve the Milwaukee area, as identified by Expertise.com. The selection criteria included reputation, credibility, experience, availability, and professionalism. The firms that were highly ranked shared common characteristics such as outstanding customer service, accreditations, consistent approachability, and reliability.
Expertise.com researches and identifies various business categories across 1000 U.S. cities using software to grade the selection criteria listed above. The team conducts in-depth research of publicly available data to identify top service professionals across 100 business categories. Expertise then verifies the accuracy of the selections and writes a unique business description for each company.
No business paid a fee to be considered for this award, nor could any business pay to be included. This rating is not indicative of Heck Capital's future performance nor does it represent any one client's experience because the rating reflects a sample of all clients.
Source Links: https://www.expertise.com/wi/milwaukee/financial-advisors and https://www.expertise.com/about