Bob Heck Recognized by the University of Wisconsin-Madison
The article "Building a City: Oneida County" was recently posted on UW-Madison's website, allwaysforward.org, to recognize Bob Heck for his impactful contributions to the Rhinelander-Oneida County Airport. Bob, class of '58, is very proud of being a UW alumni.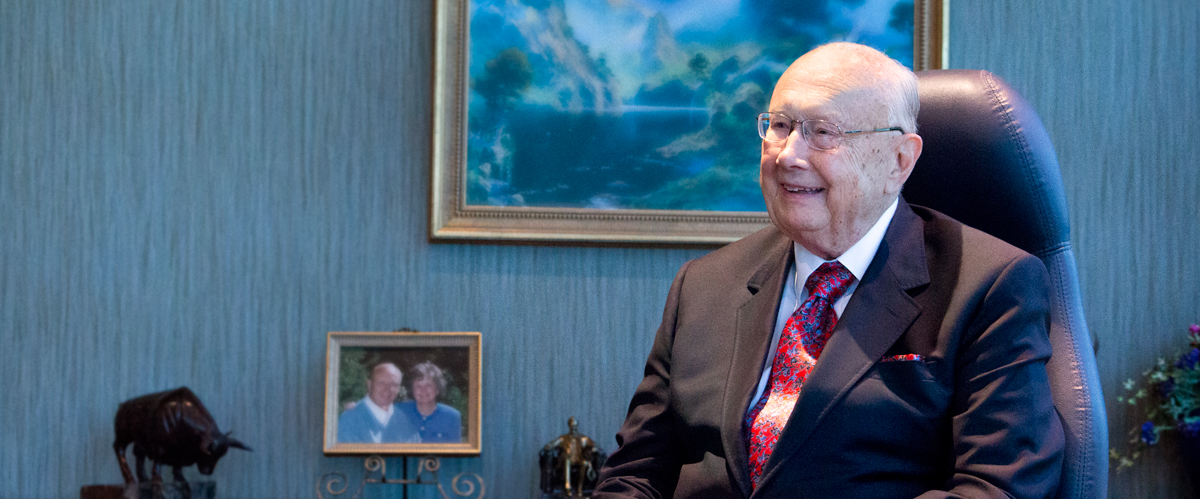 After serving as chairman of the airport for 43 years, Heck retired from his position, and the airport's terminal was named after him. Since Heck began the project in 1975, over 2.5 million people have flown in and out of the airport, an economic benefit exceeding $450 million to the city of Rhinelander. Bob Heck saved the airport from the risk of losing airline service, which will have a lasting impact on the development of Rhinelander and the Northwoods for many years to come.
For more information about this honor, please visit https://www.allwaysforward.org/feature/did-you-know-oneida-county/