You are here

Robert G. Heck
Robert G. Heck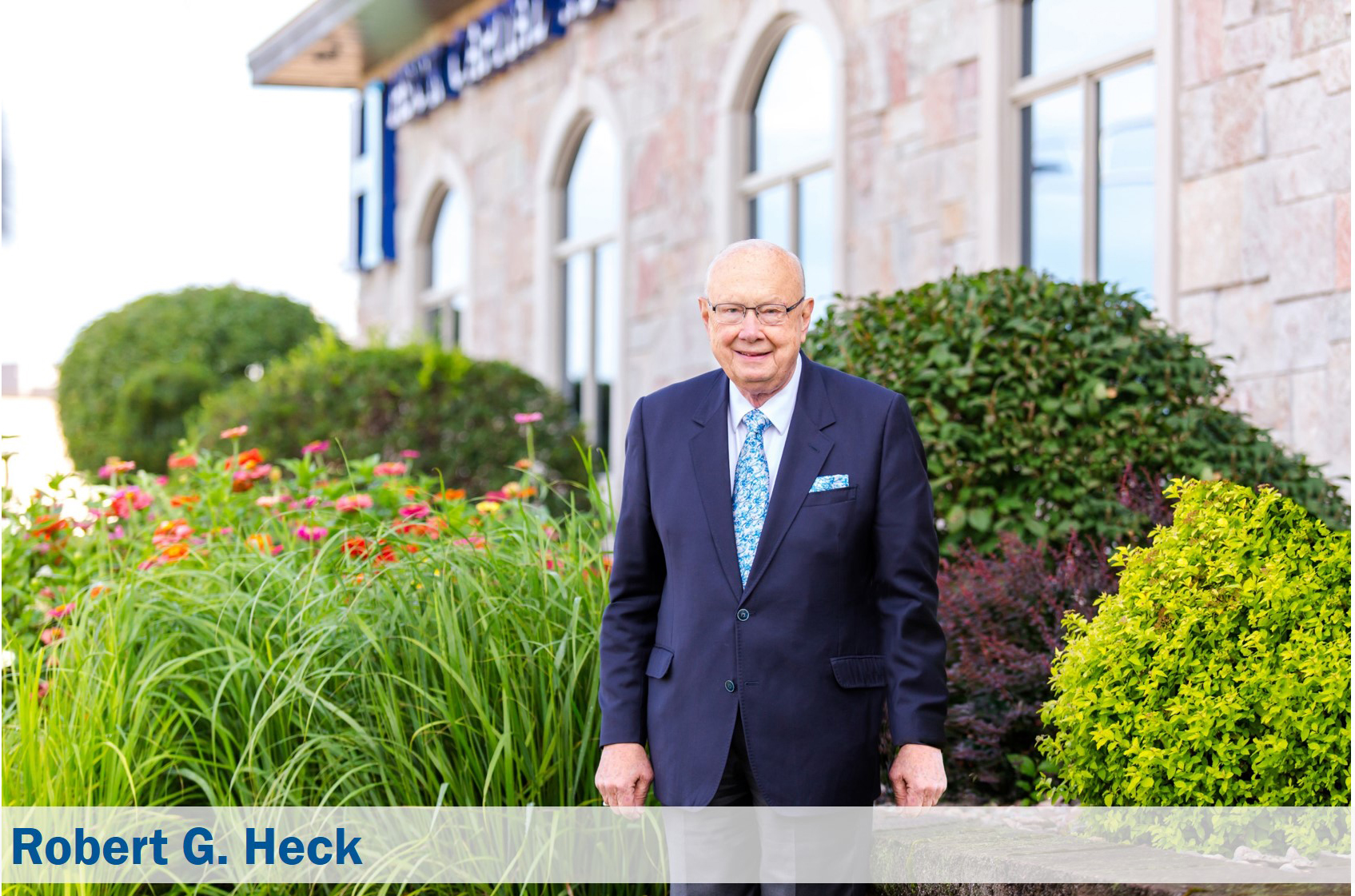 Chairman | Chief Investment Strategist
Industry Start Date:
1958
Heck Capital Advisors Start Date:
2007
Education:
Bachelor's Degree, Economics, University of Wisconsin-Madison
Credentials:
Series 65, Uniform Investment Advisor Law Examination; numerous Securities Examinations
Awards/Recognition:
Named one of America's Top Financial Advisors in 2012; Recipient of 1976 Aviation Award - 21st annual Wisconsin Aeronautics Conference, 2004 Lifetime Service Award - Wisconsin Airport Management Association
Prior Work Experience:
I started my career as a research analyst in the late 1950s and then joined a Wall Street firm up until founding Heck Capital Advisors in 2007.
Fun Fact:
I'm a proud Dad to 5 children and Grandpa to 19 grandchildren.
What do you enjoy most about working at Heck Capital Advisors?
I've built this firm and my reputation on my passion for helping people. In working with families and institutional organizations for so long, there is no greater feeling than seeing a plan come to fruition and understanding the impact our business has on the lives of our clients. However, what keeps me going are the wonderful people working here at Heck Capital Advisors who live and breathe the mission of providing world class service to our clients.
What is the most rewarding part of your position?
I've been fortunate to be able to work alongside my sons in this business for more than 30 years and to watch Heck Capital Advisors grow into a prominent national investment advisory firm – all made possible through the hard work and dedication of our employees. I've met so many successful and fascinating people in this job and wouldn't trade those memories for anything.
How are you involved in the community outside of work?
I'm deeply involved in the local community working to embolden the educational, social, and business infrastructure through contribution and leadership. Most notably, I've been the Chair of the Rhinelander Oneida County Airport since 1975 and served as the Chair of the Finance Council for Nativity of Our Lord Church for 45 years. Being locally vested and providing for the community is part of the fabric of Heck Capital Advisors and our employees' commitment to service is something we are very proud of.
What are some of your hobbies/interests?
Outside of work, I spend all my time with my wife June, our 5 children, and 19 grandchildren. We enjoy being together on the lake or at the various activities our grandchildren are involved in.
Why was it so important for you to start Heck Capital Advisors?
We felt the fiduciary duty was lacking on Wall Street and we wanted to become truly independent in order to deliver the best results for our clients.