You are here

Matthew T. Gierahn
Matthew T. Gierahn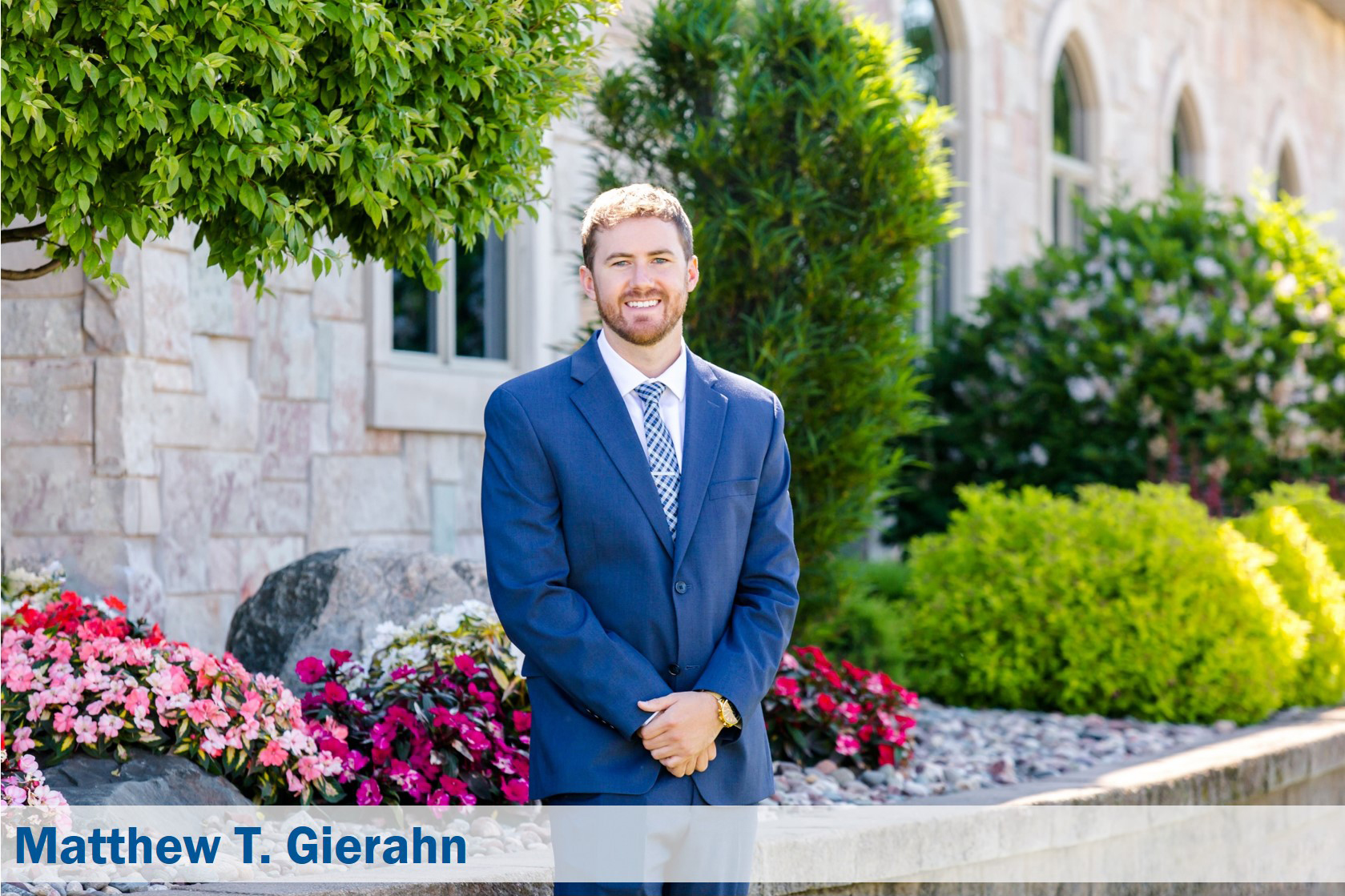 Investment Analyst Associate
Industry Start Date:
2020
Heck Capital Advisors Start Date:
2020
Credentials:
Series 65, Uniform Investment Adviser Law Examination
Education:
B.S., Biology, University of Wisconsin – Oshkosh
M.S., Finance Analysis, University of Wisconsin – Milwaukee
Fun Fact:
I am an avid hiker, and enjoy traveling to various National Parks across the country to explore what each one has to offer.
What do you enjoy most about working at Heck Capital Advisors?
Heck Capital Advisors takes pride in going the extra mile for our clients. I enjoy being part of a team of highly motivated and dedicated individuals who all work closely together, and share the same vision of accomplishing positive financial results for our clients.
What are some of your hobbies/interests?
In my free time, I enjoy watching sports, working out, and boating in the summertime
What do you enjoy most about the research process?
Being a part of the research team allows me to follow market developments and trends. Additionally, I am able to utilize my critical and creative thinking skills to compile and summarize data from numerous sources, to help the company build better investment models to improve our clients' portfolios.